DEAD MAN'S SEA!!!
WELCOME TO THE ART CONTEST WHERE THE TITLE HAS NOTHING TO DO WITH THE CONTEST! YAR HAR HAR HAR!!!
I be holding me contests now and then. All Be on what me have in me treasure chest.
PLEASE USE THIS BANNER TO HELP ADVERTISE!
CONTEST START:
22th November
ENDS:
March 28
May 1 , 11:55 PM Eastern Time zone.
Anything at midnight will count.
Basic Contest Description:
NEON GLOW EPIC CONTEST!!! Thats right, we have huge prizes! This means you should be putting in your best of your best into your work! Looking for something interesting, romantic, action packed, funny AWESOME!!! This is all to celebrate the completion for chapter one! Please do check out the series!
READ OMG!!!
I just want to say that there were TONS of AWESOME entries. I wish I could have made more top winners and more placings. I even feel like some of them may have been placed in odd places, but I thought hard about the position and I wanted to make sure they were placed in what they deserve. It was hard to judge. I wish I could give more HMs but there is only so much FPs I can give out! I thank you all for entering, Even if you did not place, you are still awesome! =3
The Top Three Contests winners will be posted on the comic page!!
FIRST PLACE!
100,000
FPs
Aveline
This is a really great picture. I can tell alot of work was put into this picture. It shows them all hanging out on a nice day. I really like the background and shading. I like the interaction between the characters. Jake and Zedof are cute! X3
SECOND PLACE!
70,000
FPs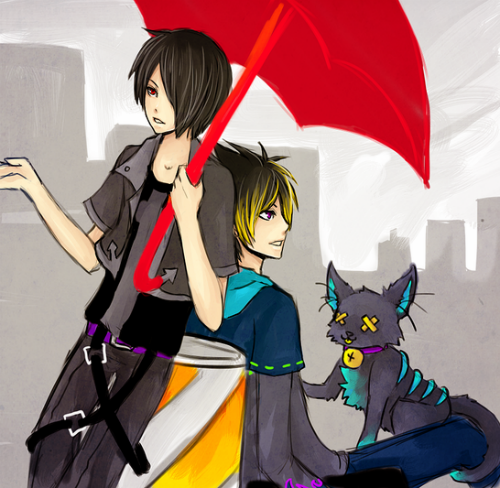 kityu
There is a song I like to think of my characters being cute together with.
I like this vision of the song.
I can hear this song when I look at this pic. XD I love the composition and the characters look awesome.
THIRD PLACE
50,000
FPs
Nihal
Nihal made a revamp version with Zedof having the yellow in his hair. But I like this version way better for compassion and I LOVE the swirls in the background an the hearts in between them. X3 The guys here look really hot and I am a fan of guys against walls. > w >;
BEST GROUP
10,000 FPs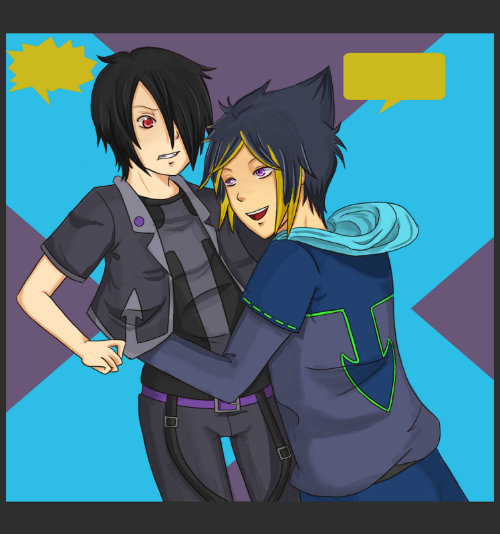 M o i
LOL this is just cute. I like the expressions and the hugging. X3 I also really like the simple background and bubbles. It makes it feel comic to me. =3
Most Hot
- 10,000 FPs
Le Gasp
WOOOOOOOOOAHHHH!! Someones need to get a room! XD I'm going to feel ridicules if I say all the things I want to say about this, ahahahhaha, But I like how the clothes are colored an I LOVE SPLATTERZ!!! I need to get Graffiti more into NeonGlow. I have a hard time with it though. XD; I don't know why.
Best Chibis
- 10,000 FPs
Ignea
They has style! XD This really shows there personalities and the picture is over all fun. Miya is my fav part of the pic and I like How Chiyo is all poutie. The neons are adorable. X3
BEST OF JAKE
10,000 FPs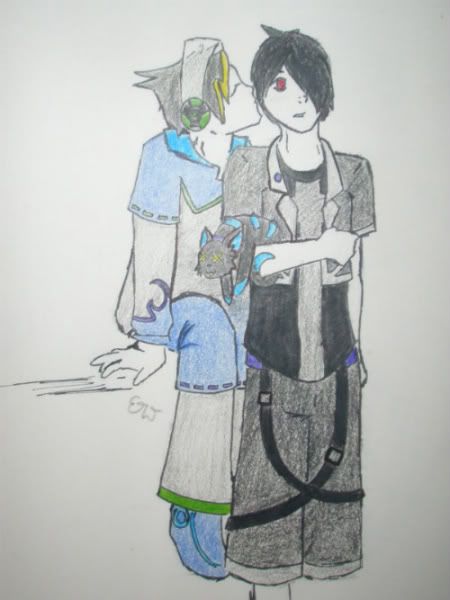 Nickaia
This is a really cute Jake. I like the look on his face and the way he is holding the felisneon. X3
Most Hot
- 10,000 FPs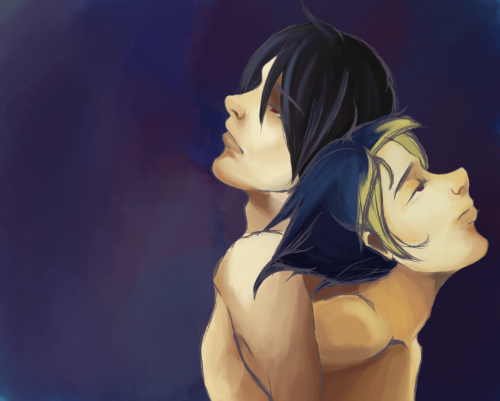 Chocolate Cosmos
I like how well this is painted. The expresion on Jake is really nice and my fav part of the picture. He looks really hot. X3
Best Chibi
- 10,000 FPs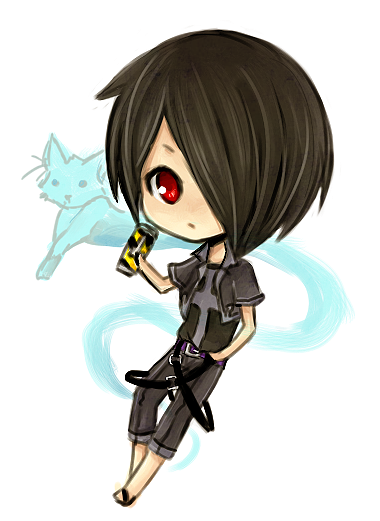 kityu
CUUUUUUTE!! I could just hug him. X3
BEST OF ZEDOF
10,000 FPs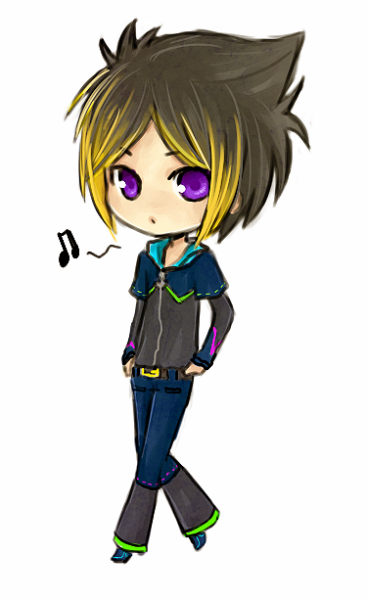 kityu
I love how his hair is colored. Kityu makes it looks really cool. I like his leg/feet. X3
Most Hot
- 10,000 FPs
Meta
This is what Jake wants to see in the morning. XD I really like Zedof's face and the folds in the pillow.
Best Chibi
- 10,000 FPs
Nihal
LOL Poo Zedof. People are picking on him. He looks really cute hanging there. I want print this out and hang it at my desk at work. X3
BEST OF MIYA
10,000 FPs
Lacrimosa
This looks a lot like Miya and her hair is really cute. I like the style. X3
Most Sexy?
- 10,000 FPs >_>;
Saokymo
This is an awesome pic of Miya! Maybe better for Best of Miya but It was the closes to "sexy". XD;; I really love the pose. She looks really cool here! The background is fun too. X3
Best Chibi
- 10,000 FPs
Live_Evil
I like the shinny and the pose of her. She is really cute I like the teal background. X3
BEST OF CHIYO
10,000 FPs
Hikarisoul16
humm Look how he is holding that capsule.... Anyway this is a nice picture of Chiyo working on the capsules and seems to be studdying some other kind of capture devise as well. He looks cute here too. X3
Most Hot
- 10,000 FPs
Le Gasp
His hair is flowing the wrong way! D= But even at that this is still a hot picture of Chiyo! My eyes jump from hair to shoulder. X3
Best Chibi
- 10,000 FPs
Holly
This is just too cute! I like the pose the most. This picture has a nice composition too.
BEST OF NEON
10,000 FPs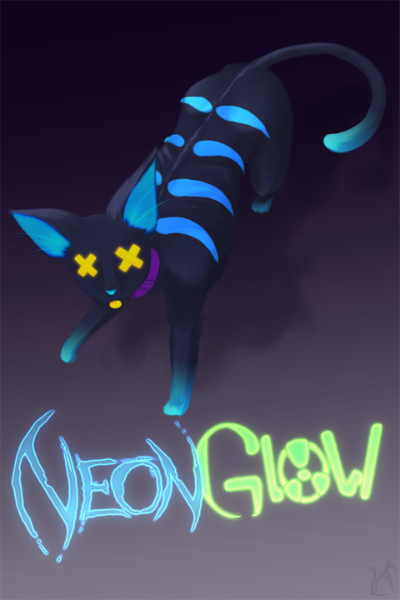 Lan-neko
This is way awesome! It looks like it could even be a chapter cover or something. XD I love the darkness and the lighting coming at it like your looking for it in the dark. =3
Most Cute
- 10,000 FPs
Ciel-Kun
If Felisneon was a plush, this is what it would look like! SO CUDDLY!!! > 3 < ~
Most Coolist
- 10,000 FPs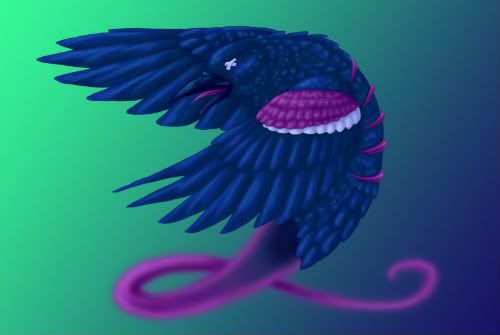 Saokymo
I love the colors in this! they look really cool! The pose is really neat too! =3 Its fun to see a Neon of a red wing black bird. =3
Best Felisneon
- 10,000 FPs
Akarui Neko
NYYAAAAAAAAAAA!!!!!!! O n O!
XD This wins because its so funny! XD It is also a cute felisneon. =3
Honorable Mentions
- 5,000 FPs
I would like to say, There were a LOT of awesome entries. I wish I could give more out, but I just can not do that. Everyone did an awesome job on there pictures, Just becuse you did not place something, dosen't meant your art was bad. I hope that all of you stick around for my next contest and try again! =3 There are other contest going on as well besides mine. Please do consider those as well. Keep up the awesome arts! =D
The fallowing are in no specific order!
Ichinya
This is a really cute picture of Jake, I like the colors and the pose. X3
Agito
LOL This is just cute. I like seeing him mopping and not liking his work. XD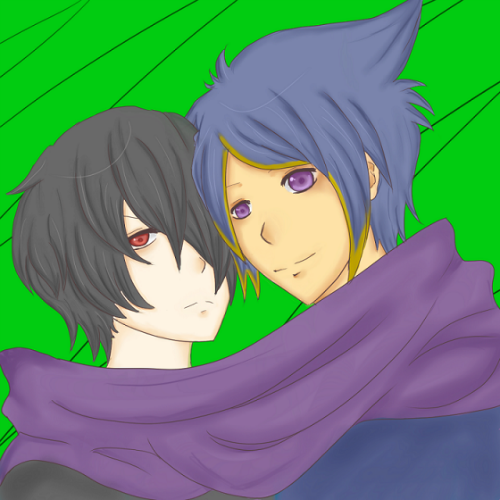 M o i
THEY BOTH LOOK SO CUTE! This makes me want to watch them cuddles. X3 There hair are my fav part of this pic. =3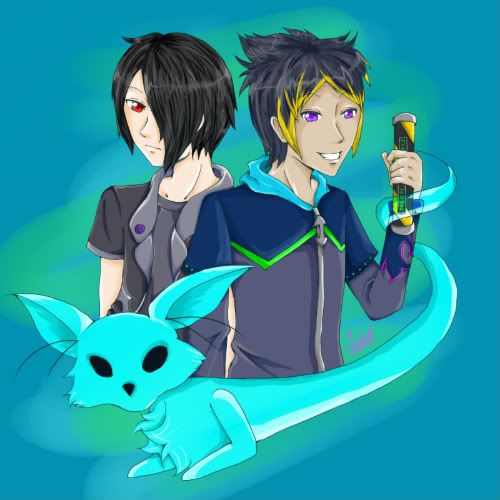 Ciel-Kun
I like the layout of this picture a lot. Its really cool. =3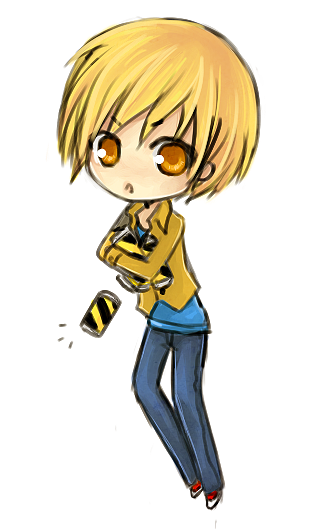 Kityu
I like how he is dropping one. He is such a cute chiyo!
kyu-ko
Chiyo is just too cute in this picture. Its nice to see a picture of these two together. X3
Saokymo
This is a really cute picture of them kissing. I like how they are holding each other.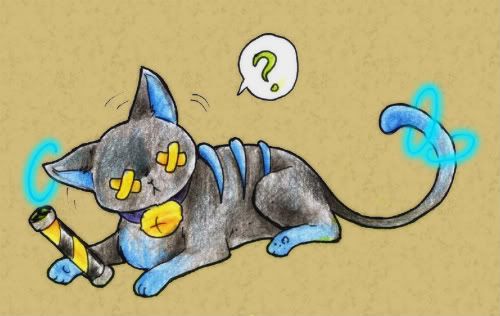 Ignea
This is a cute Felisneon I like the glow sticks on its tail.
.